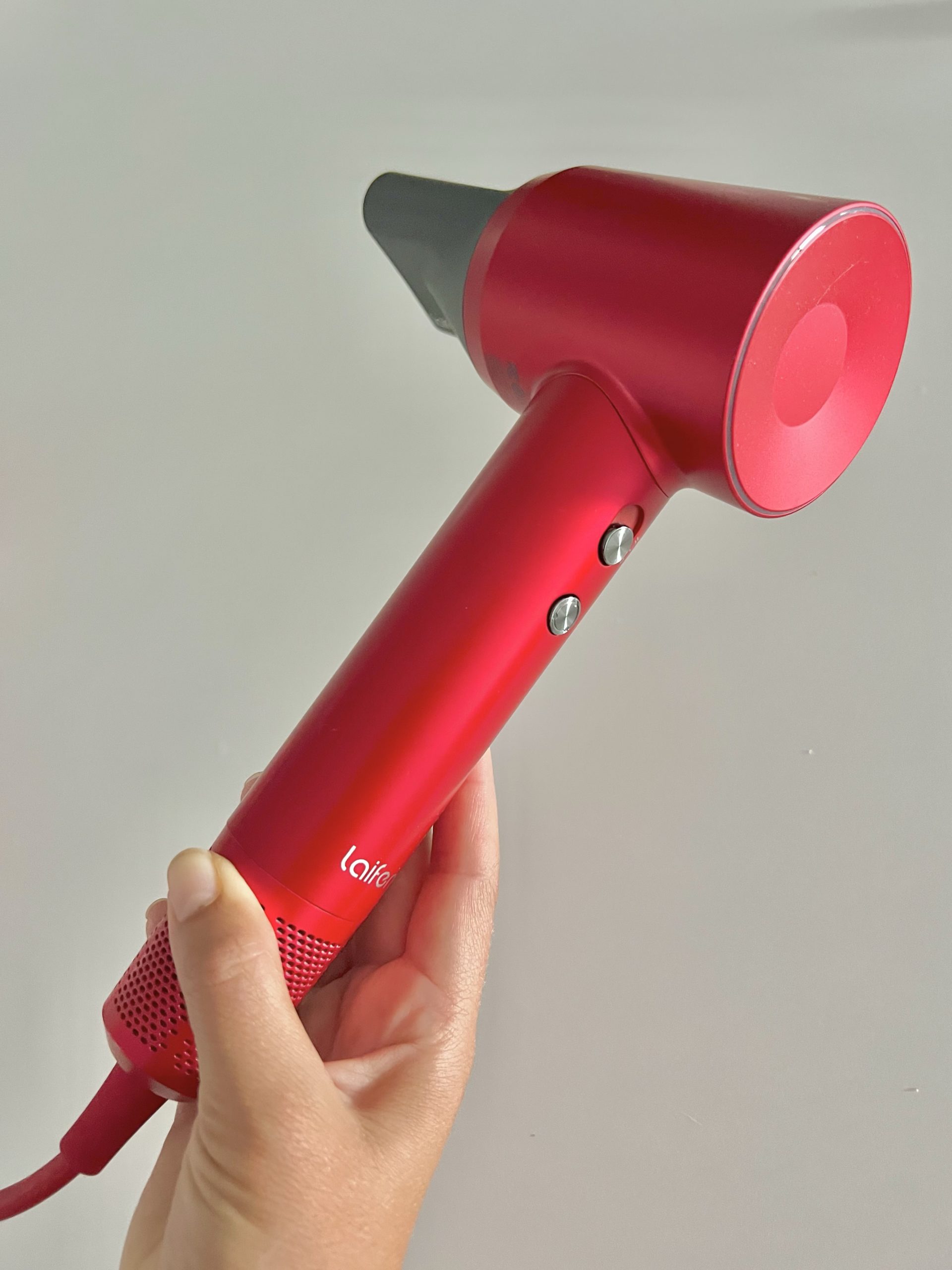 Hi girls! Today I want to tell you about this new brand that I also recently discovered because it's a fairly new brand born in 2019, and as always I took my time before telling you about it because I wanted to try it and test it on myself and not only on me, yes I also tried it on Albert my beloved little dog and on my princess Aurora, my daughter for those who hadn't read my blog before today and don't know who I'm talking about. Now, as always, I will tell you a bit about the company and then show you photos and tell you about my personal experience.
About Laifen: it was founded in 2019 by Hongxin Ye and with his co-workers, inspired by the idea that a well-developed engine can greatly improve the performance of a device they brought this latest generation hairdryer to life. With the efforts of over 2 years, Laifen has finally equipped the 110000 rpm motor technology and integrated it into an outstanding high-speed hairdryer, balancing a perfect user experience with an economical price.This is how Hongxin Ye, CEO of Laifen, commented on the launch of the Laifen Swift."In the past, the smartphone revolution brought everyone a colourful, fast, convenient and premium life. Today, the same revolution is happening in personal care and Laifen is one of those revolutionaries.""We are driven by the vision of bringing new experiences to our customers, with each product proving to be a complete upgrade from traditional products of the same type."
Now that I have given you all the information about the brand, I would like to make a comparison, perhaps a little risky because we are talking about a big brand, but I really think it is worth telling you about it. I would like to make a little comparison on the so famous Dyson and this new brand Laifen. The question is one, ok we always trust the big brands because fame precedes the name and for goodness sake nothing to say they work great and that's why they are the talk of the town but really after having tried this latest generation hairdryer I wonder if it's really worth spending big money for a hairdryer of the highest quality but leaving us with a salary or if there are valid alternatives. I've been trying out my new Laifen for about a month now and so far I can tell you that this is a very good alternative, indeed it is! And at a really cheap price, which among other things is now discounted from $239.00 to $189.99 if you go to their website. So if you want to try it, now is the right time. In addition to the price, let's evaluate the quality because we can find thousands of hairdryers even from $20 so obviously if we compare it to the Laifen ones it's still expensive but believe me if you've never tried the difference of a latest generation hairdryer you can't understand how much difference there is in drying. I have lots and lots and lots of hair and in addition to having a lot of hair, it's also long so I'll let you imagine the hours, and I say hours because an hour and a half between drying and styling would have taken me for sure. Now I can't tell you what a strong and powerful jet the Laifen has in about twenty minutes in addition to having dry hair, it already has a nice style, it remains silky and soft.
It dries quickly thanks to the powerful air flow in half the time of normal hairdryers, and not even telling you that on Aurora's short, thin hair I dried her hair completely in five minutes, and she loves it because it's much quieter than the old one we had. Ultra quiet, yet powerful Designed with high precision to work at only 59dB, reducing noise by half.
Plus of course no extreme heat means healthier hair Their precise Thermo-Control technology protects hair from extreme heat damage and keeps it smooth and healthy. It has Laifen Swift negative ion technology that increases hair shine and softness and reduces frizz and dryness. Plus it is very intuitive 3-colour LED ring temperature mode easy to use. It is light and compact for travelling Its light and compact design fits in a normal handbag or suitcase.and compact for travelling. It is also safe and risk-free with overheating protection; a high-density filter and a fire-resistant frame for risk-free use.
In conclusion, my opinion of this hairdryer is super positive. My husband loves it and after the first use, he got rid of the old one we had and put his trust in Laifen. He uses it daily and in the morning a few minutes saved on drying your hair allows you to sleep a few minutes longer and that's gold for those of us who have such a hard time getting out of bed. Now when we go on holiday this summer I'll definitely take it with me, which I've always wanted to do, because we don't talk about the quality of the hairdryers that are normally available in hotels, even luxury hotels, and I'd better draw a veil over it. And you know how much I care about my hair so it's a must have and I wonder how I used to do without it?
And if you want to know something else, tonight I had to dry my hair around 11.30 pm while Aurora was sleeping in the next room and I had to use it at that time because I had dyed my hair for the first time by myself at home DIY (I'll tell you about this in another post) and I wanted to see if I had applied the colour well, so if I usually wash my hair in the evening I preferred to let it dry naturally and braid it but this time I used it and guess what? Aurora woke up in the middle of the colouring process (I was desperate but thank God her dad managed to put her to sleep) BUT SHE DIDN'T WAKE UP WHILE I WAS PASSING THE HAIRDRYER!
Now it's up to you! Try it and let me know… as every time, I'm also waiting for your opinion!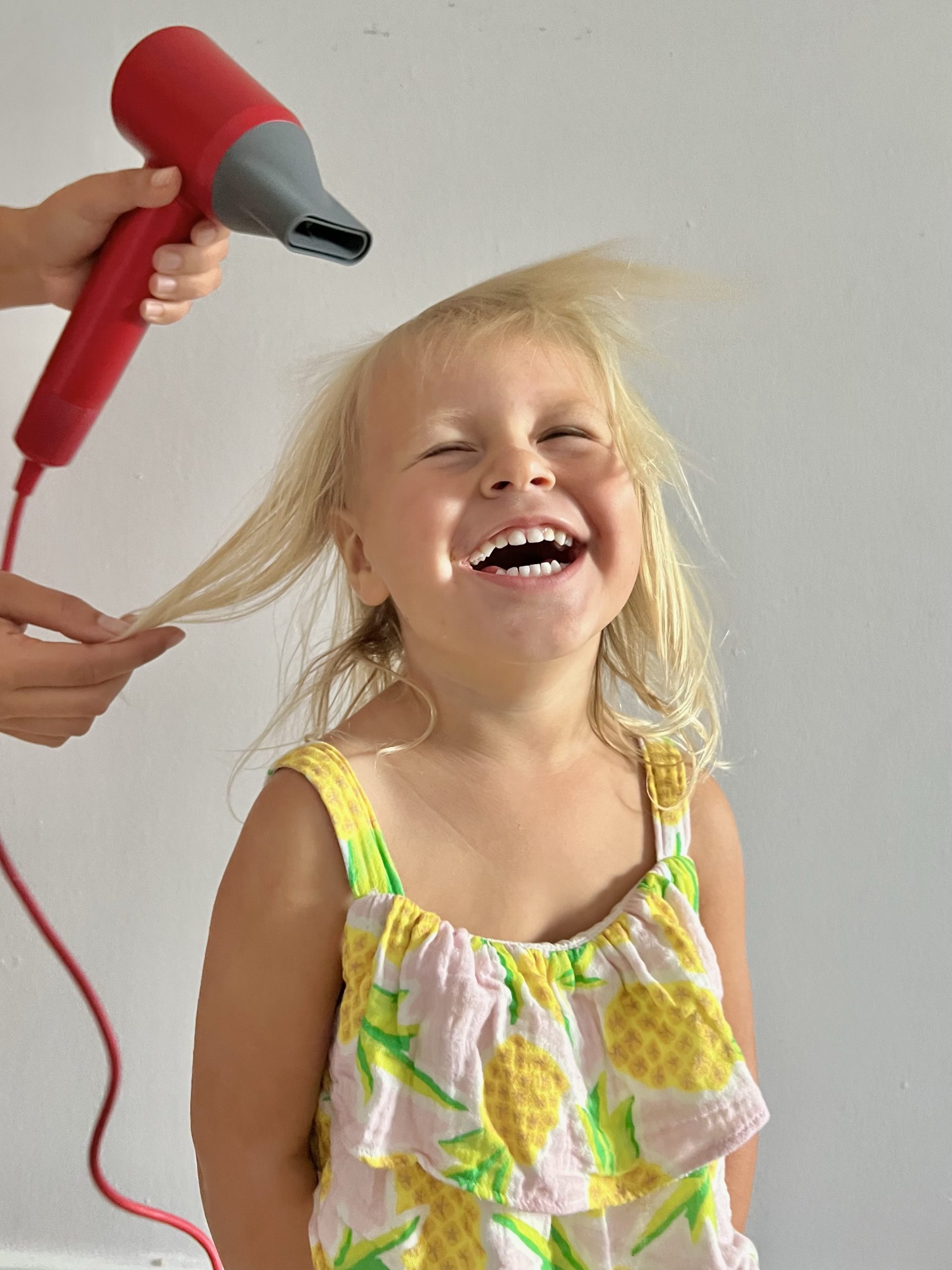 Shop here: Laifen