Hi girls today I decided to tell you about the best places to go with kids in Miami.
Here are the best activities/places where Aurora and I have been.
Pinto's Farm
One of the nicest places I have been to with Aurora is Pinto's farm is one of the biggest farms in Miami where you can do a lot of activities. There are the animals that what kid doesn't love to see and pet? There are the baby goats and the children can go inside the fence and pet them, then there is the piglet, and then there are the ponies that the children can ride. Aurora really loved them.
For an additional fee, you can take a little train to the horse pens.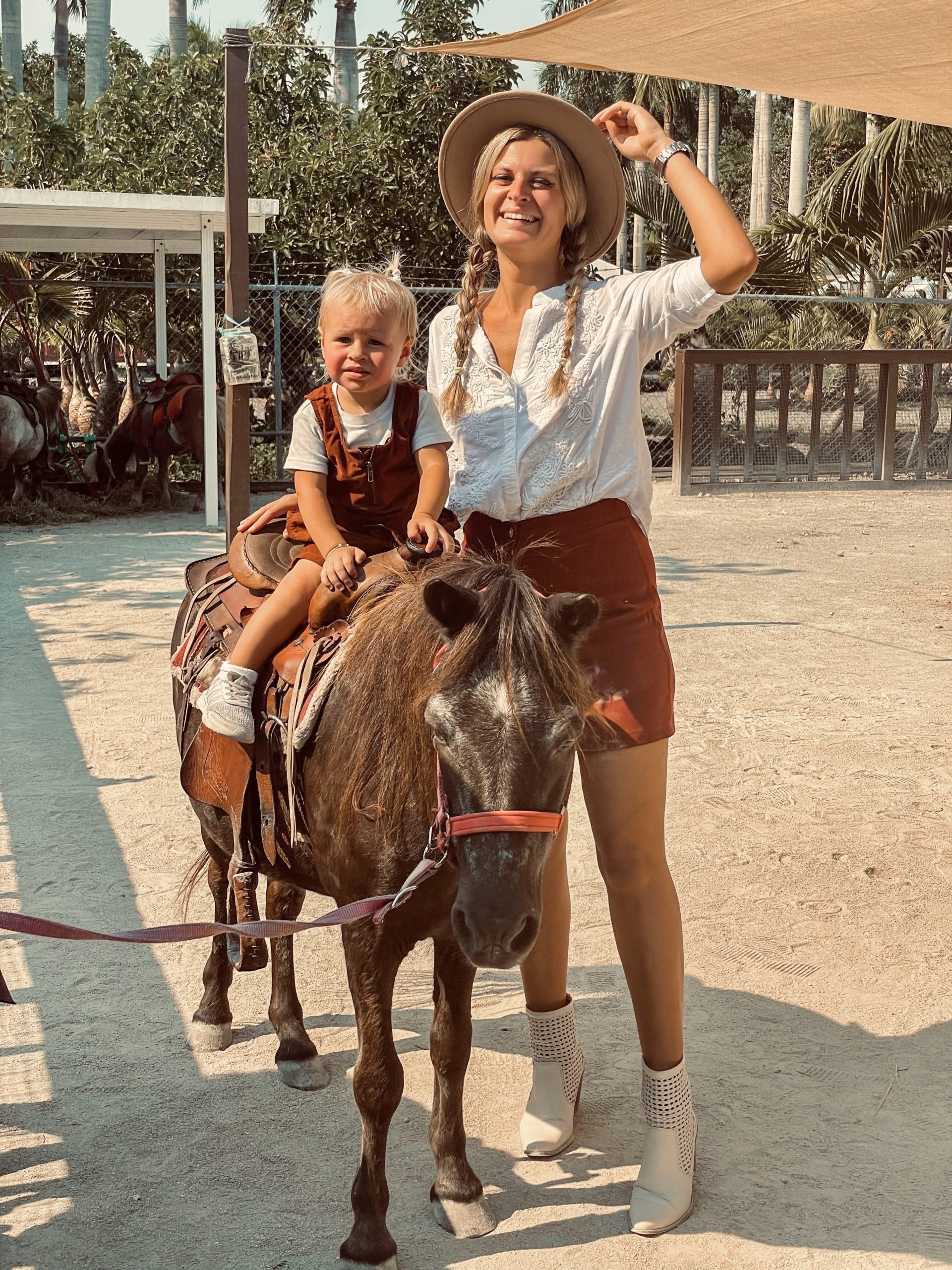 In addition, there is a super fun pedal car that Aurora didn't want to get out of, an air balloon for jumping, and a fabulous pond where you can take pedal boats and go for a ride. I recommend it especially at Halloween then I will do a specific post of the pumpkin patch and in the winter time given the heat of Miami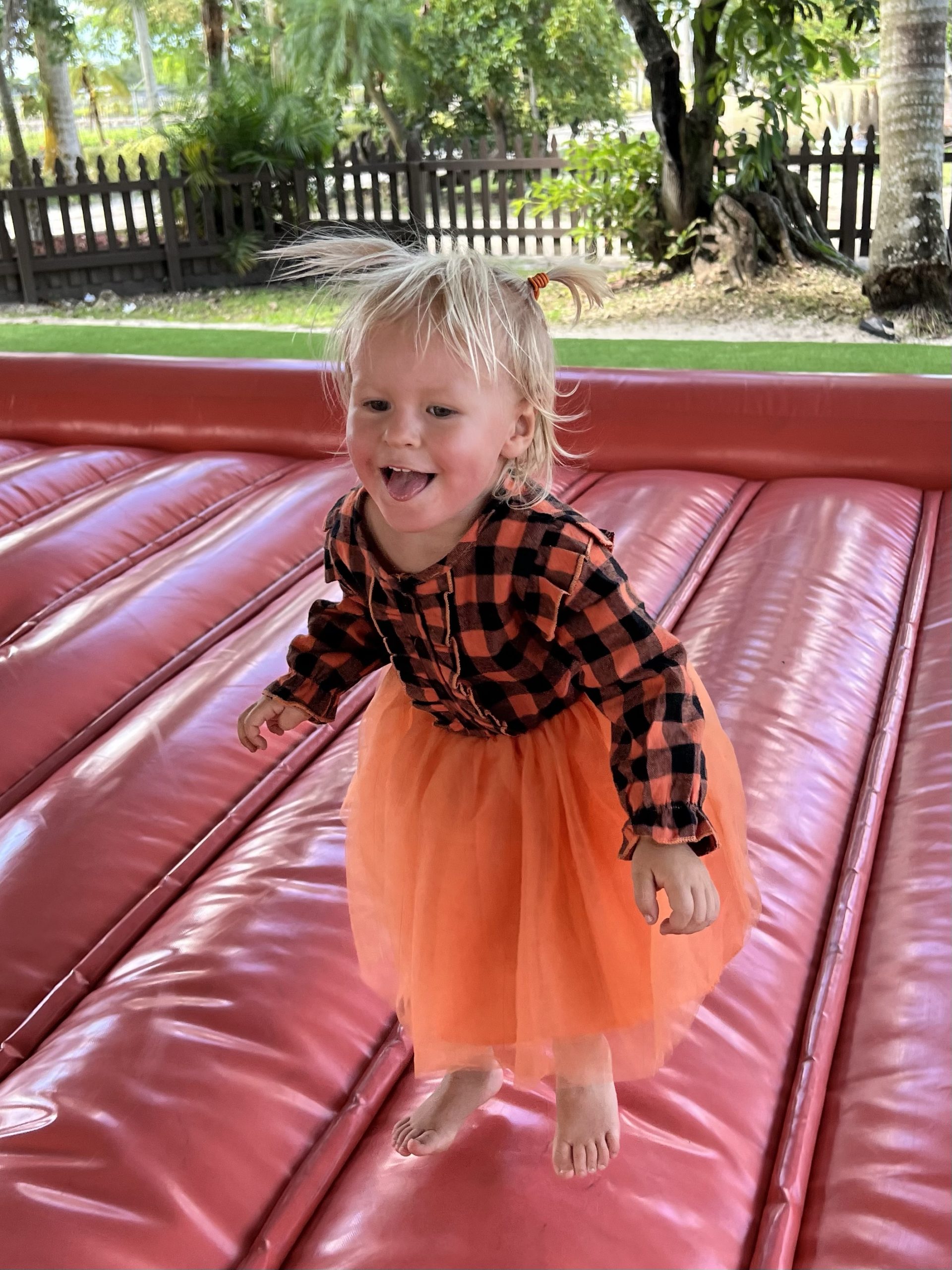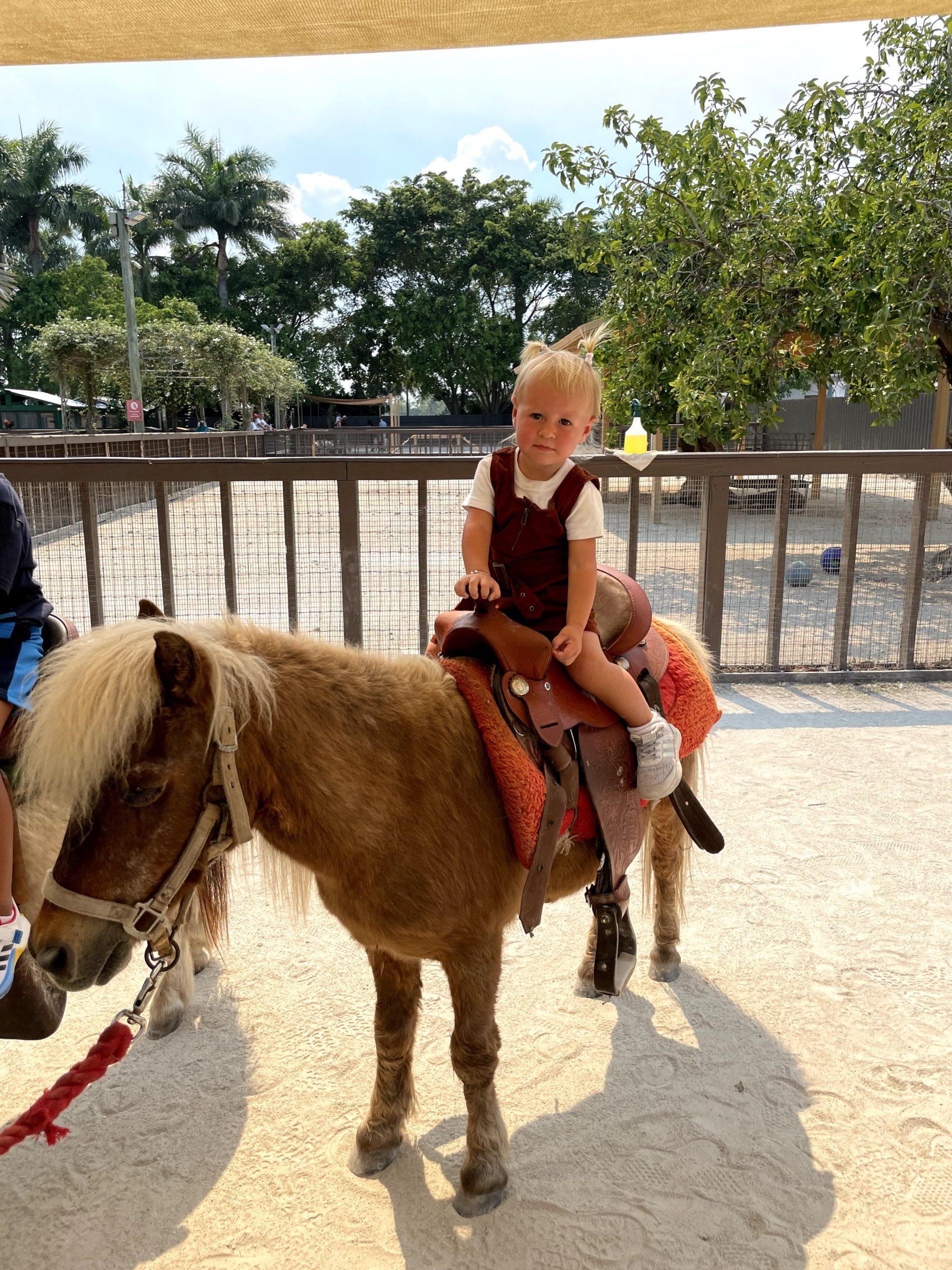 Phillip and Patricia Frost Museum of Science
This incredible place will blow your mind the first time you go there. There are many activities. The one that will blow your mind the first time you go is this round bubble above your head where you will see sharks, turtles, fish and it will give you the feeling of being under the sea with sharks passing over you. You will enjoy it better if you lie down on the floor and stop to look at the beauty of these living sea creatures. Apart from that there are jellyfish, many kinds of fish, crocodiles. Then there are games such as puzzles or the sand under which you can find fossils, then there is the reproduction of a dinosaur, rockets, the planetarium, light games and much, much more. Are you still here? Hurry up and visit it!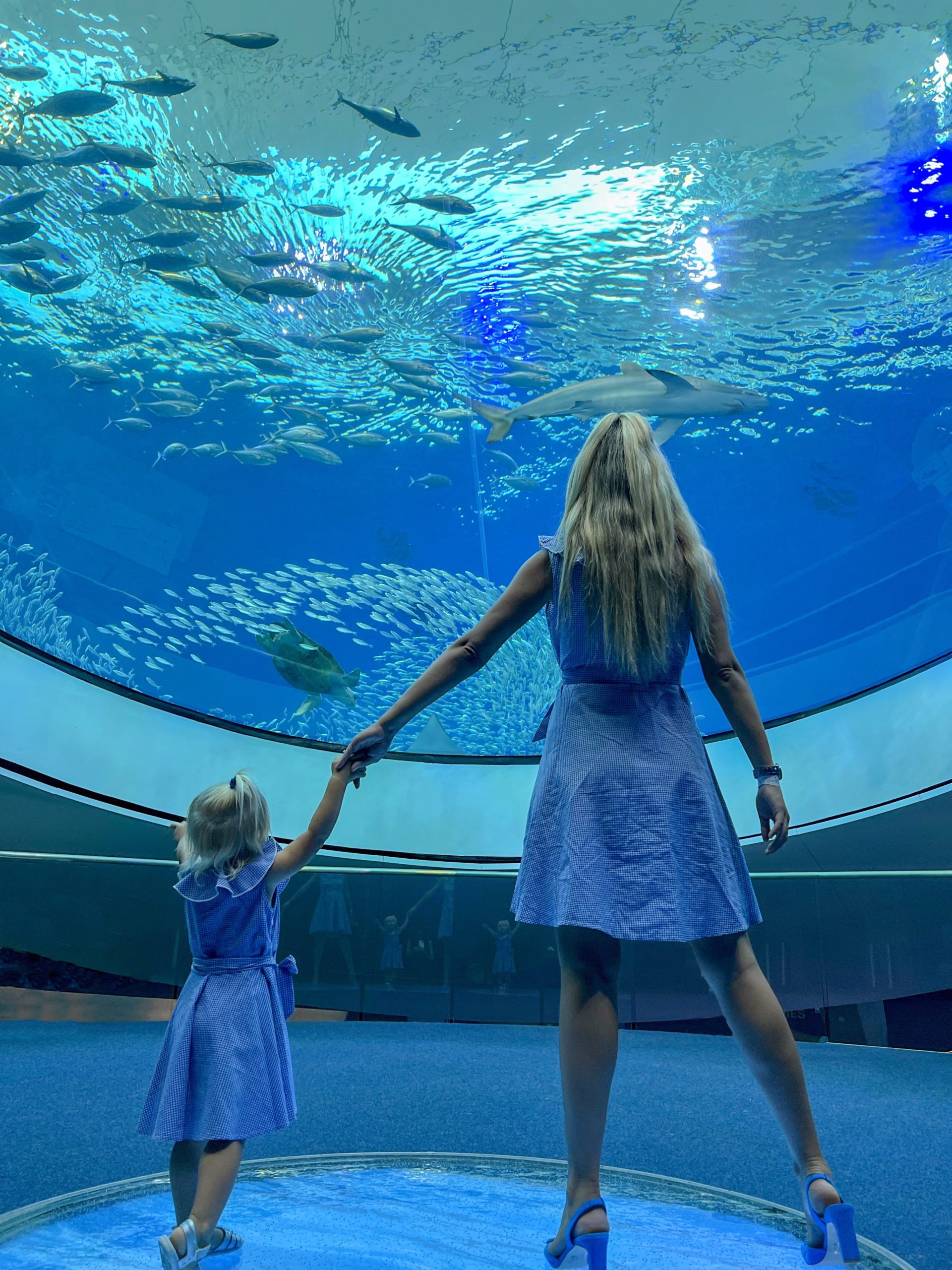 For children? There is no better! If you haven't been there yet, run with your kids. It is a museum completely for them. Slides, themed rooms. My absolute favourite is the miniature Publix, it will seem like it because it is actually identical to a supermarket. There are baskets, your kids will have a great time filling them with fruit, vegetables, then in the bakery department bread, croissants, cakes and then the canning department, the fridge with milk and cheese and at the end they go through the till. But beyond that they go into a fire truck, an ambulance and another one of my favourites? The vet. Where there are lots of animals and tools to treat them, wash them. Then again the cruise ship in perfect reproduction, a labyrinth, the gym but I don't want to reveal too much if it is still a surprise to you I prefer to leave it to you to discover! All I can tell you is that Aurora when we drive by and she sees it from the road says "beautiful place!" Tip: if you can go during the week. Too many people at the weekend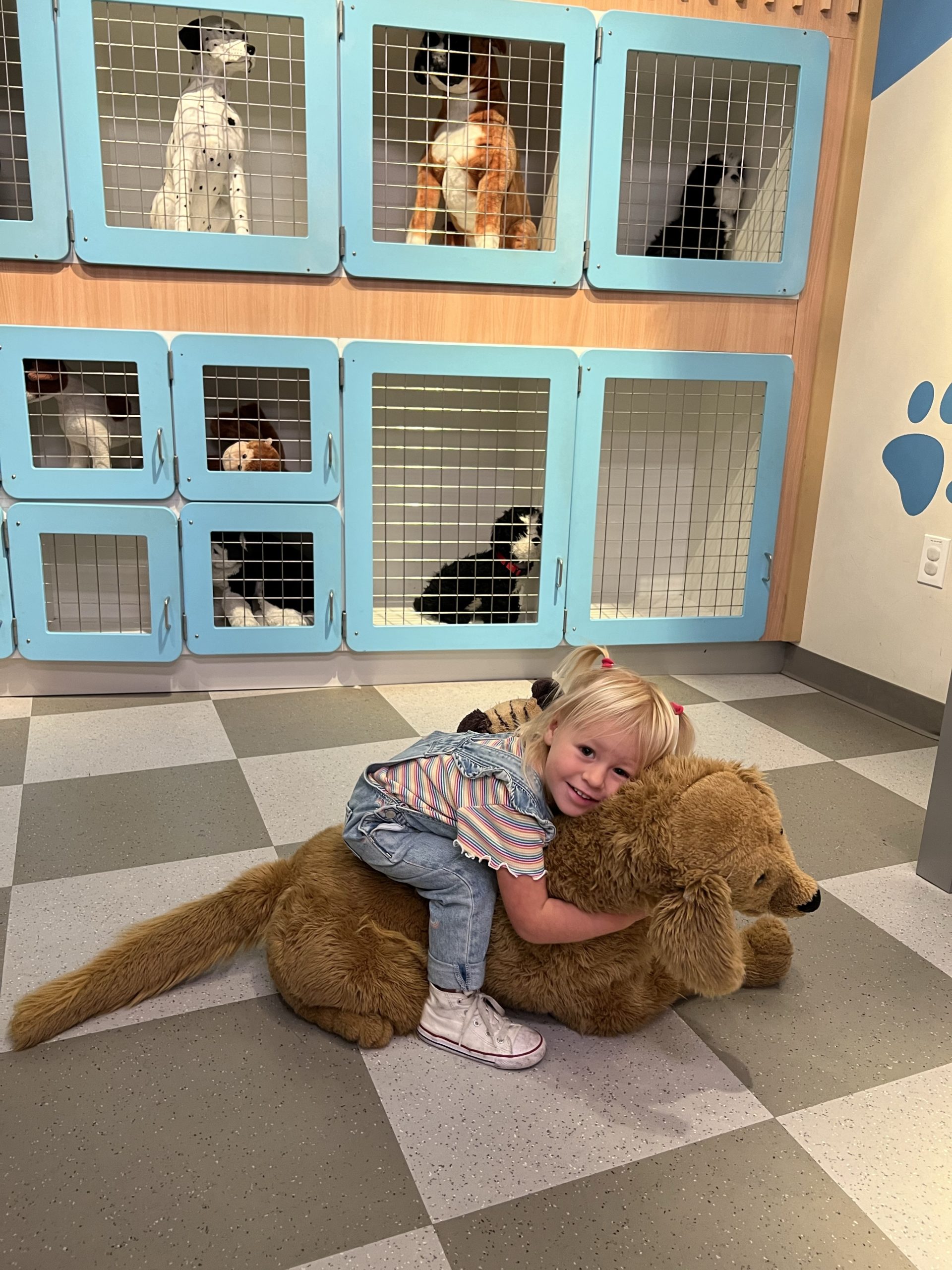 As an animal lover and vegetarian that I am, I usually hate zoos. I have been to a zoo in Italy for more than ten years and I promised myself it would be the last one. Animals in tiny enclosures and you could really feel the sadness in their eyes. But this zoo is huge really be prepared with comfortable shoes, prams or I recommend renting bicycles directly there because there is a lot of walking to do, but it's better that way because the animals have huge spaces to run around in and it was almost like seeing them in the wild. The best part of the whole day is that you have the chance to feed the giraffes directly. And it's a great feeling. I've been there when Aurora was very little but I've promised myself I'll go back now that she's older and understands more and will be very happy!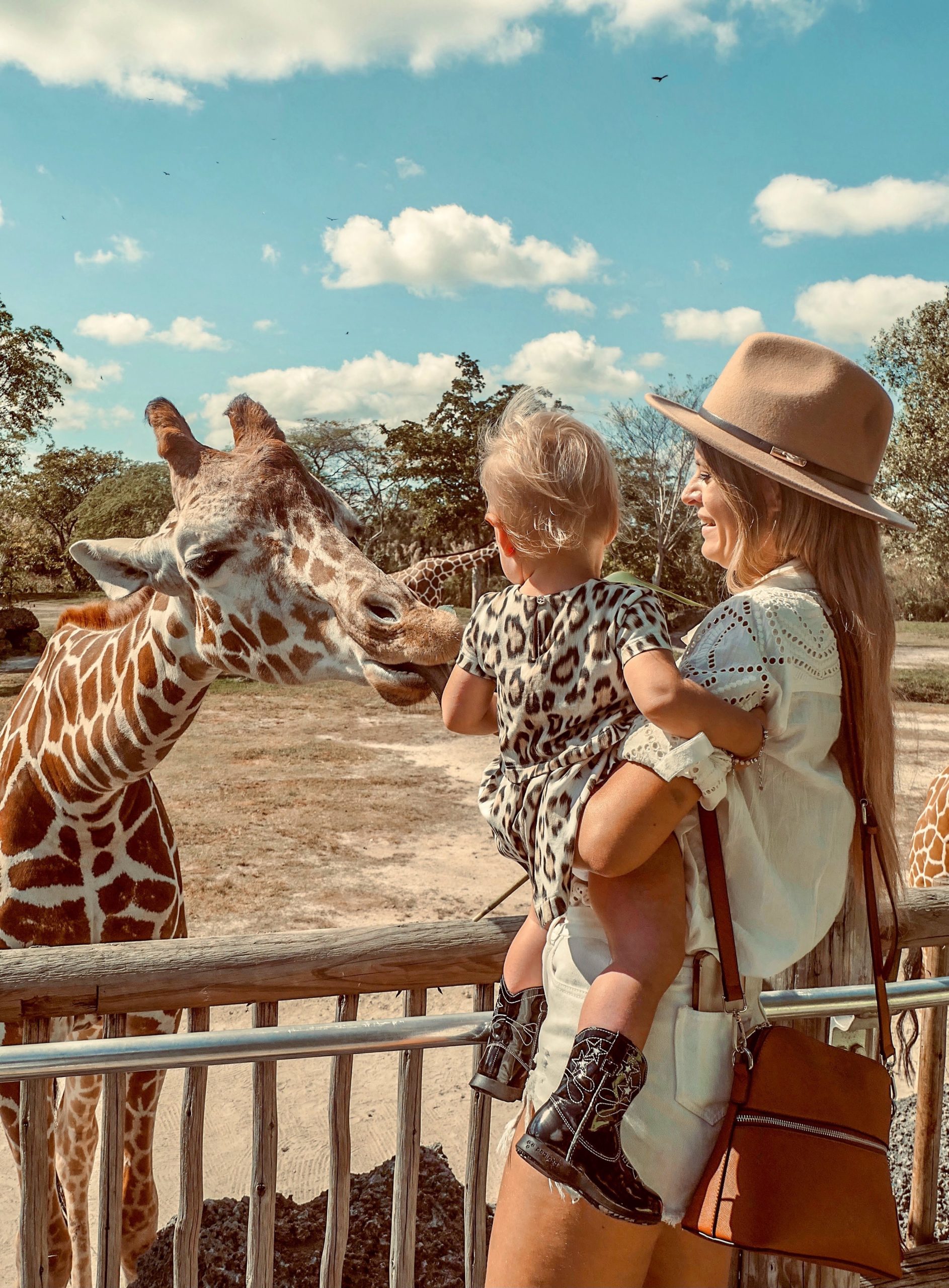 Various experiences you'll find at the Aventura Mall
In addition to taking a trip to the Aventura Mall with your children, I recommend you try the experiences that change every few months and most are dedicated to children. The best of the various ones I tried was Miami Sweet. Now the experience is over, but I'll show you a few photos to show you what magic it was. There were several themed rooms and in each room there was a unique magic, everything was made entirely with candy reproductions of animals from the jungle, the savannah, confetti, swings, music, the room that reproduced the beach with volleyball nets and balls of all sizes, slides, paintings made with candy, unicorns, and my absolute favourite was the pineapple pool, a pool with pineapple cushions, and how many saints did we make? What fun! But don't worry if it's over, there are always experiences one better than the other!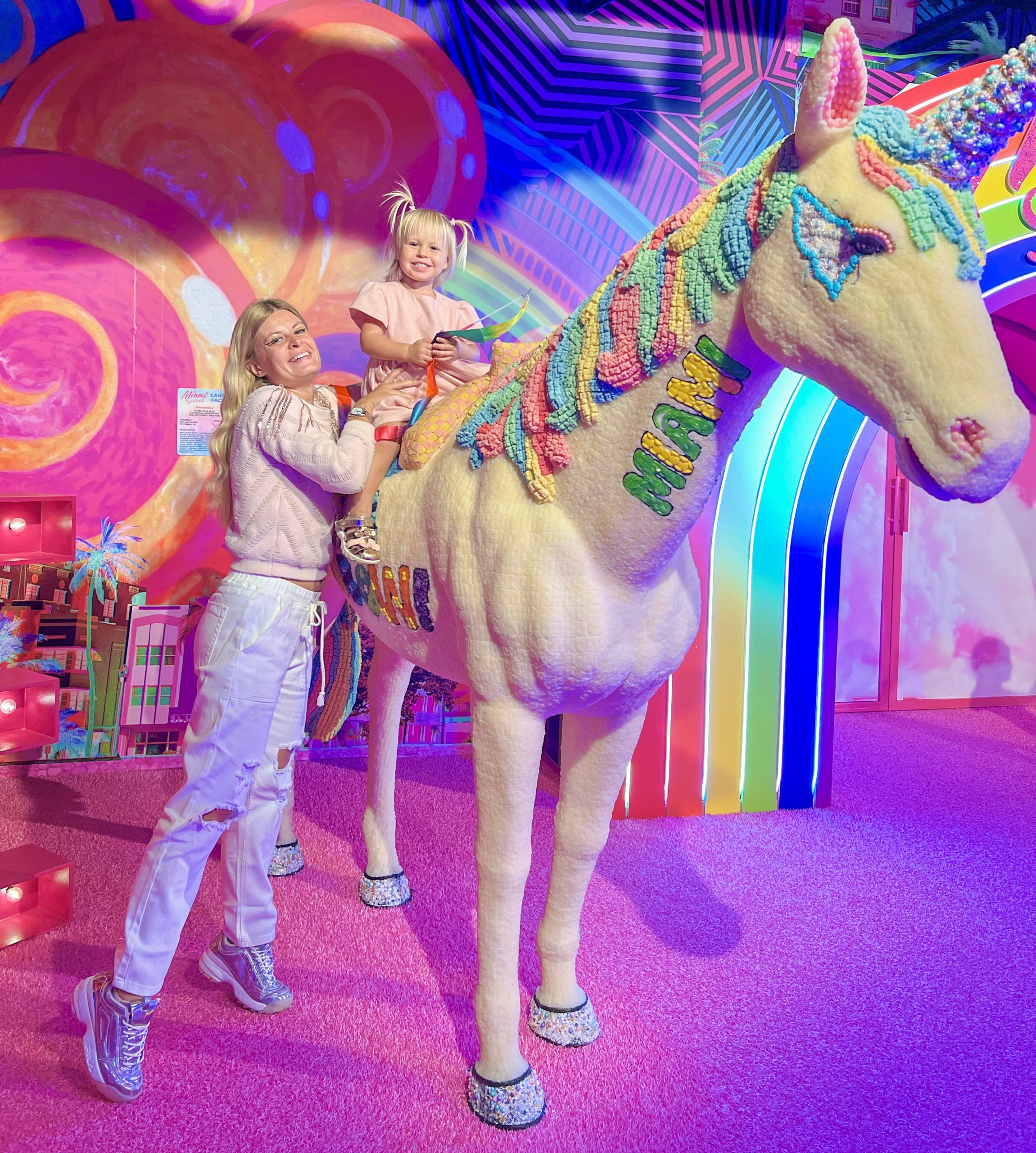 One of the few if not the only farm in miami where they harvest delicious strawberries that are truly the tastiest I have eaten in the 4 years I have lived in Miami? It's their strawberries! Aurora had so much fun picking and eating the strawberries especially eating them it was a great new activity to do together and on top of that there is a sunflower field which I love! Beautiful tractors, an inflatable for jumping, a children's corn pool and a newly renovated playground made of huge wood. You'll have fun!