Peg-Pérego Booklet 50 Travel System – Made in Italy – Very high quality brand. From the car to the stroller!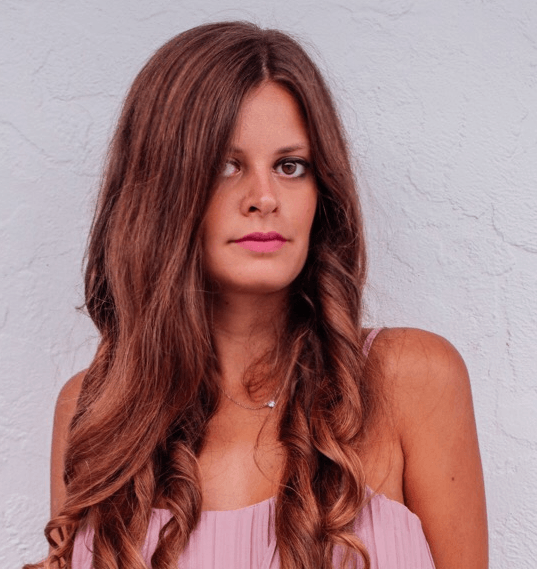 Girls! How I looked forward to sharing this moment with you! The moment of the arrival of my new stroller! It seemed that the day of delivery never arrived because I was too excited to receive it, but they were very fast within a week the stroller arrived. The company that sent it to me is Peg-Pérego, perhaps not as well known in the United States or at least certainly not as well as in Italy although it is expanding its market here, and also in Canada, in Latin America, in the Middle East and in all Europe but in Italy is one of the leading brands of strollers and children's items and toys. I'm Italian, I know Peg-Pèrego very well and I was really happy to work with them and not have to choose any brand I have little known for my stroller and less quality. I consider it very important for the life of a mother and her baby, because the stroller if it is good and quality you use it and you can keep it for years, even up to 5 years of age of the child. So it is important to choose it. Here in America I have noticed, since I keep an eye on strollers and no longer on bags or shoes for me, that most of the ones I see around are versions of small strollers, not very stable, thin and very low and I notice this detail especially when I see dads pushing these strollers that must remain bent so much as to seem hunchback, since they are miniature strollers and give me almost idea of toys. To give you a better idea, do you know the pushchairs for the dolls that they give to the girls? The own toy? Here they are so bigger. In fact, talking to my husband I said that maybe they cost little (surely) but if you have to hurt your back for the inconvenience and not be sure that with the first hole that you take the stroller leaves you, or that your baby is unsafe, better bet on the safe! And believe me, this stroller is very comfortable.
It came in a box and consists of 2 pieces: the stroller and the car seat. In reality there is the piece to be left in the car that is the basis for attaching the car seat. But these two pieces work as 3 pieces, transforming the stroller into a cradle, in fact this stroller is indicated from 0 months of age. In a very simple way you hook the car seat to the stroller and in 10 seconds you will have your third piece. They are three pieces in two, it also takes up less space for those like me at home has very limited space. This is the main feature of this beautiful stroller. But it has a lot of space. The assembly was a single speed, open it and close it fast enough to press on a lever on the back of the stroller and that's it, then there were just the wheels to hook, apply the bag holder with buttons and the stroller is ready. I can't wait for Aurora to be born to use it in her everyday life! To try it, judge it, review it and take some photos I left the house with the stroller, my husband and my dog and it made me a very strange feeling to go out with the stroller, even if empty gave me the idea even more of how it will be in a few months to do the rounds all 4 together. However, it is ultra smooth and easy to handle, it is stable and it is a pleasure to carry it. You can adjust the handle according to your height and your comfort. I immediately tried it as a cradle because for the first time I will use it like this and it is also very convenient the fact that when you go to the car you should never have behind that extra piece but the car seat goes directly on the stroller and vice versa. It simplifies life and for the already full life of a mother it is very important.
The color I chose is in this light shade of gray that I find magnificent, if not there was also the color Non Amour that is on the pink and beige. but you know how much I love gray and this is just perfect for me and my little one. You can find it on the site with the name of Booklet 50 Travel System, and just as the name already says, from the car to the walk to be able to move freely. The stroller as I told you is approved from birth. The car seat instead is called First trip. The color I chose is called Polo. The judge of the stroller is so easy because it has spring-loaded wheels with 12 ball bearings, is 50 cm wide so you can go almost anywhere without being limited by the size of the stroller, is approved up to 22 kilos. It has an extendible hood with visor and retractable net for ventilation. It also has a reclining backrest and a 5-point safety belt. The handle is made of hand-stitched eco-leather and, as I mentioned before, it is also adjustable, and the front handle opens and closes and is adjustable, hand-stitched and made of eco-leather. Another important thing is that when the stroller is closed the inside remains protected so that it does not get dirty. And another very important and comfortable thing is the basket under the extendable stroller and is very spacious. The car seat is really handy and lightweight, easy to carry everywhere and goes from 0 to 13 kilos maximum.

For Peg-Pèrego it is important to have a lifestyle that everyone admires but that no one can imitate, composed of three ingredients: beauty (high craftsmanship, contemporary design and as they say and I as an Italian confirm: "born in Italy means born in the harmony of forms and bring it within himself."), the relationship (talk, gesture, discuss and then hug and laugh) and then the ability to make every moment special. From this completely Italian lifestyle come their simple, beautiful and functional products. Peg-Pèrego