Hello girls 🙂 today was a very important day. After almost five years in the States I became an American citizen today for me is a really indescribable emotion. I will briefly tell you my story for those who had not read the previous posts and do not know me. My at the time boyfriend of six years, tried to participate in the Green Card lottery for four years because his dream has always been to live the famous American dream and after four years he won the famous greencard he very happy I less, much less. I was fine in Italy I never had any interest in moving elsewhere but only in traveling through the United States as well as other countries and I still remember when he told me he called me that I was at work and from the way he had put it down he looked like we had to leave at that time but luckily that was not the case; My legs were shaking and I was crying. It was not my dream, to leave but it was the dream of the person I loved, so after many second thoughts I decided to at least try to attend the interview ( for those who don't know winning the greencard doesn't necessarily get you in as a permanent resident in the states first you have to attend an interview, in Naples at the consulate). But overcoming even that obstacle of the interview I too was convinced to try it and jump in leaving a job I loved with people I loved, friends, family in short my life. We got married and after that we moved between bickering about where to go, in the end I let him choose the Big Apple. New York I liked, since I had already been there on vacation but I already knew it wasn't going to be my city to live I would immediately set my sights on Miami since I always wanted to live by the sea. However after a year in New York my husband also realized it was not for us and after a short vacation in Miami we moved here and what can I say Miami I find it magical. I may be sentimental but it is in this city that I was born as a mom and now I have been reborn as an American citizen Sarà Gilberti ( I decided to take my husband's last name) and then Miami is Miami. There are no words to describe it you have to live it.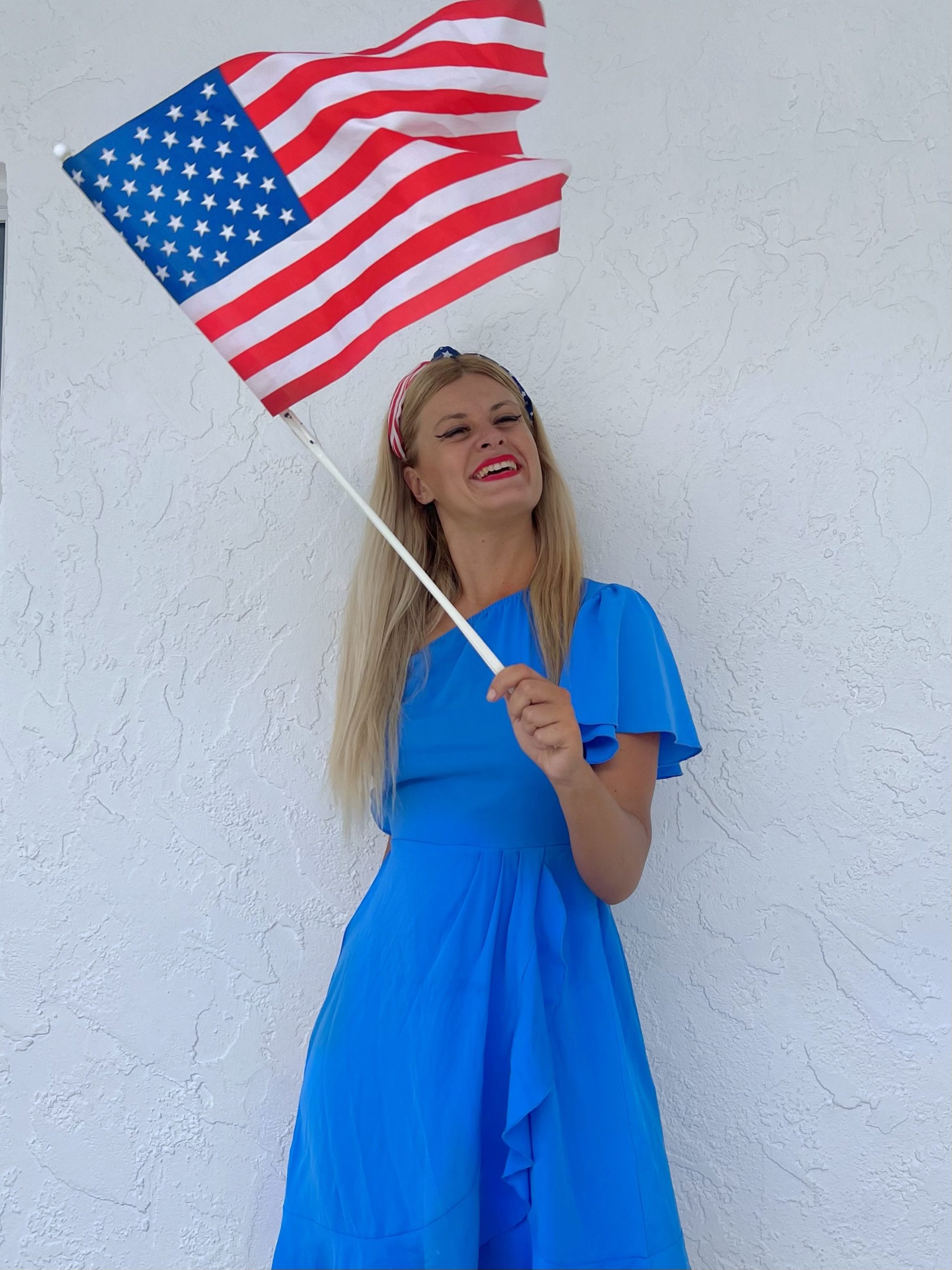 Anyway here I am now telling you about this famous citizenship exam How is it? Difficult, easy, do you have to study or not? In short I tell you my experience. Actually I was surrounded by people who said it is so easy as if you don't even have to study, in short in my case so and so. That is, it is true that America having little history there was a really small booklet to study the things to know were not many and almost from the beginning having decided to study with quizzes through government app I passed them almost immediately always so I went pretty easy.
I actually had a strange thing happen to me today in the sense that when I was in the waiting room, waiting for my turn they were almost all calling with the number and I was waiting for them to call mine but I was seeing numbers past mine and they weren't calling me and I was a little puzzled. Then they call me not with the number but with the name : Sara Cozzani. And I had heard others called with the name like me but most were the numbers anyway I went inside this door not knowing what to expect I had read that there was the quiz part then the reading and writing part and then in spoken interview which was the thing that honestly scared me the most not the interview itself but the fact that they were asking me questions and I had to answer with dates, names of senators, governor, American Indian tribes and I had to remember them verbally instead the quizzes having done them so many times at home and still having the three answers underneath for me it's easier anyway, back to us, I walk in this door and then there was a long hallway with lots of little rooms left and right, he makes me sit in this tiny little room after making me turn off my cell phone, he said: " today your interview will be completely oral and you will have to write on the iPad sentences that I to dictate and read sentences ready? " And I there I thought " nooo, but these read your mind just oral I was afraid of, and all oral… oh god" anyway she starts asking me this question speaking fast and the classic American accent of which I have to be honest I'm not used to hearing anymore, I got used to a much simpler and slow easy Spanishy English hers was not like that and I thought ok let's start well I'm flunked. So I asked her the courtesy to repeat and so it was for one more question again.. luckily I answered correctly she dictated me a sentence I wrote it down and read a sentence she wanted it is shortly after that it was almost completely over because she told me I had passed the test, then the usual questions if I had done crimes, been in jail, etc. and then asked a lot of questions about why I had spent six months in Italy after getting the greencard which was a long time etc. which then was the time it took us to inhabit house we had settle everything we had in Italy and after that finished. The ceremony of the I do tomorrow. Everything very fast. Tomorrow at 11:15 I have L appointment for the ceremony and because of the covid you have to go in alone unfortunately is also today I had to go in alone. Anyway reading a little online about experiences of other interviews for citizenship for the most part they are written I still don't understand why I did it completely oral. Let me know your experiences, did you guys do the interview? And what do you prefer quizzes or oral? My husband says L oral is easier because they make you pass somehow and the computer is not wrong but for me absolutely not. Anyway I feel so happy to have reached this great milestone.