Dear mom indeed this time I am addressing both parents, dear parents are you looking for a perfect location for your children's birthday? Meet Marina Kids. Visit them and you will immediately understand what I am talking about. The place is nothing short of adorable fits perfectly for any age. Before I chose Marina Kids I saw countless places, the famous indoor playgrounds, some did not convince me for one thing others for in yet another, Marina Kids there was not one thing that disappointed me. What I certainly didn't think before the party, however, was that I didn't even know who had the most fun among the children and parents. That I just couldn't expect especially on a three-year-old girl's birthday in a playground. And do you know why? Unlike most of the indoor amusement parks in the area in which access to games such as slides or the sprung jumping mat is forbidden to adults at Marina Kids they care that for a few hours, even the adults Find the child lost in them and even my husband who is definitely not the type to go on the slide or the 'swing normally, with Aurora he let himself go, went up with her, played an Atari Pong arcade table game to play against an opponent or the computer.
And me and a mom friend of mine went completely crazy over the virtual reality game where you really felt like you were on a roller coaster. A 9D Virtual Reality Simulator with more than 100 experiences of motion plots. Parents and childrens can share at the same time any wonderful VR ride in this attraction!
Entertainment. Not to mention that the little girl I used to be is always with me, I did the slides, the jumps with Aurora having so much fun! But this is because my husband and I could do? Generally parents at the birthdays of the celebrated child do not enjoy it much because they have many things to think about the cake moment whether or not they have the lighter, whether they remembered the candles and the moment of the piñata that usually holds it in the father is all to be arranged to the parents if you don't have someone who does animation. In our case we were treated like two guests, right from the start I thought I would have to arrange the cake on the wall I hold the piñata and instead the super nice and helpful staff of Marina kids took care of from the first to the last detail.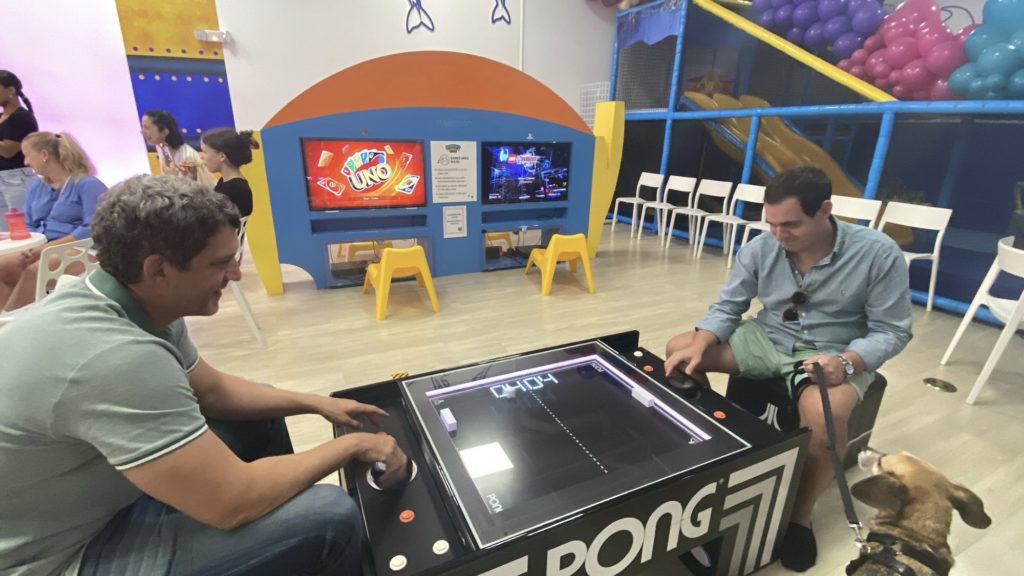 I spent my birthday playing with my daughter, and talking, drinking, eating with the other parents also very quiet and relaxed because in such a safe place like Marina Kids you can lose sight of your children and enjoy the hours spent there. I After I played at first with my daughter on the slides and doing the jumps I didn't see her anymore so much she was engrossed in playing with her friends and it's so nice to be able to give them a chance to be independent at this age because you trust the place you are in that you know it's designed for them for their enjoyment but most of all for their safety. Clean, stocked with bar service, plenty of drinks are served in the birthday package, pizza, cupcakes placed on the cake wall. And shall we talk about the beauty chosen in the birthday arrangements? A unique taste and finesse. The spaces are really huge. There are chairs and tables galore. The entertainment was beautiful and my daughter fell in love with Elsa and Minnie. It was 9 p.m. in a flash and it was already time to leave it is really true that when you are having fun time goes by too fast! No one wanted to go home and I'm not just talking about the children. 
This is their website 
This is their Instagram profile:
https://instagram.com/marinakidspark
Now I will leave you the info of the birthday packages you can choose.