Here I am girls I'm super excited today to introduce you guys to this fabulous company! Yumi. I just finished reading their amazing story and wanted to share it with you! The company was founded by his women Angela and Evelyn. When Angela got pregnant she did research and discovered that nutrition in the first 1000 days of life is the most relevant environmental factor. Despite what we find in supermarkets (unfortunately) as baby food are processed foods with a lot of sugar and little nutritional value. And so they decided to found Yumi. Fresh food delivered weekly or monthly, with high nutritional values. They should be consumed early because they are fresh, a week in the fridge or 2 months in the freezer. They are divided into 4 stages plus a fifth which is chopped food for children from 11 months of age.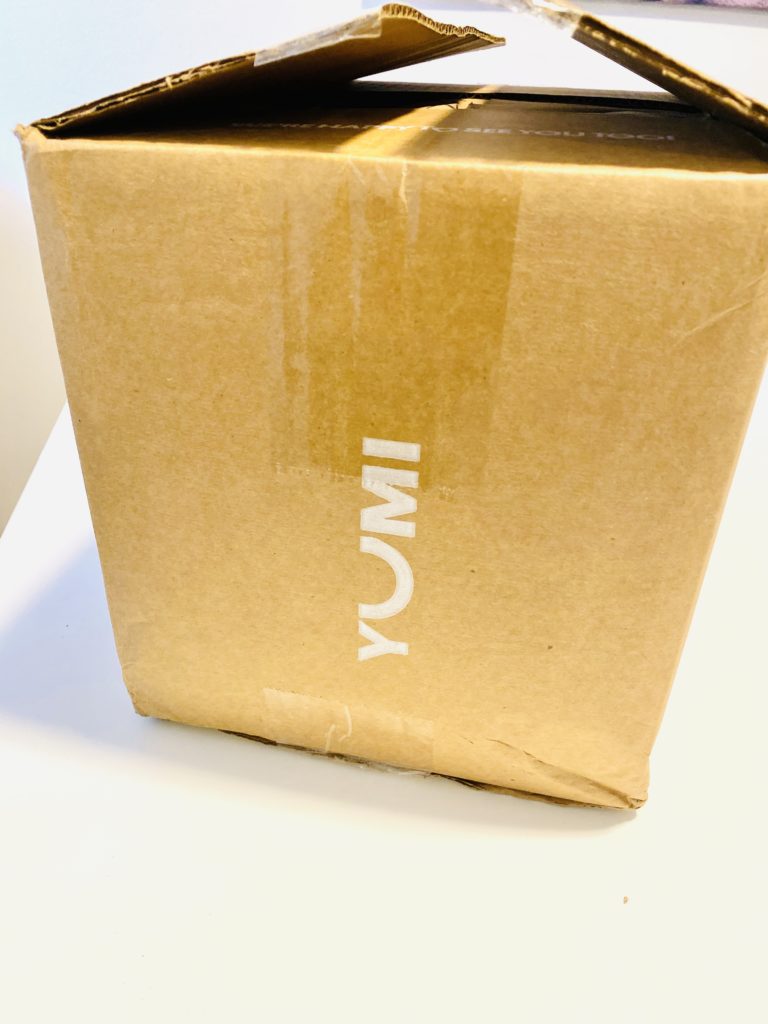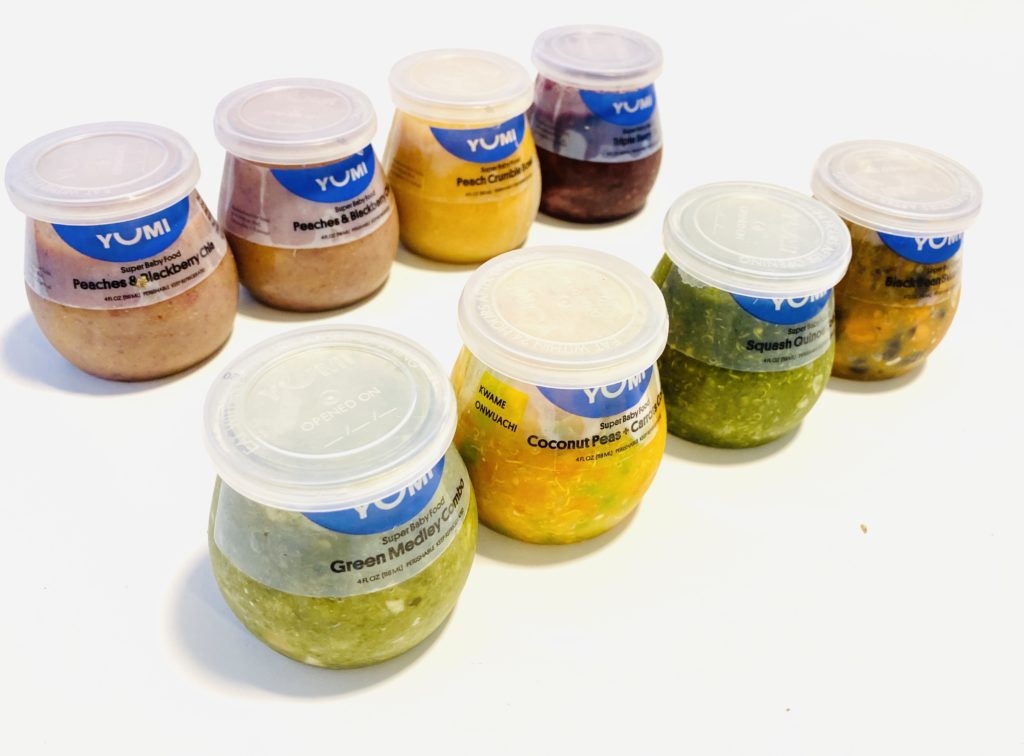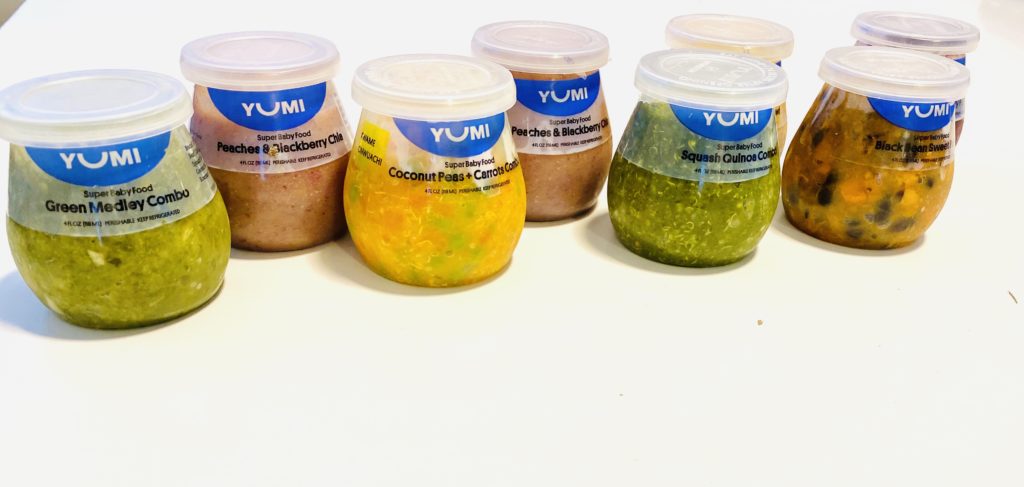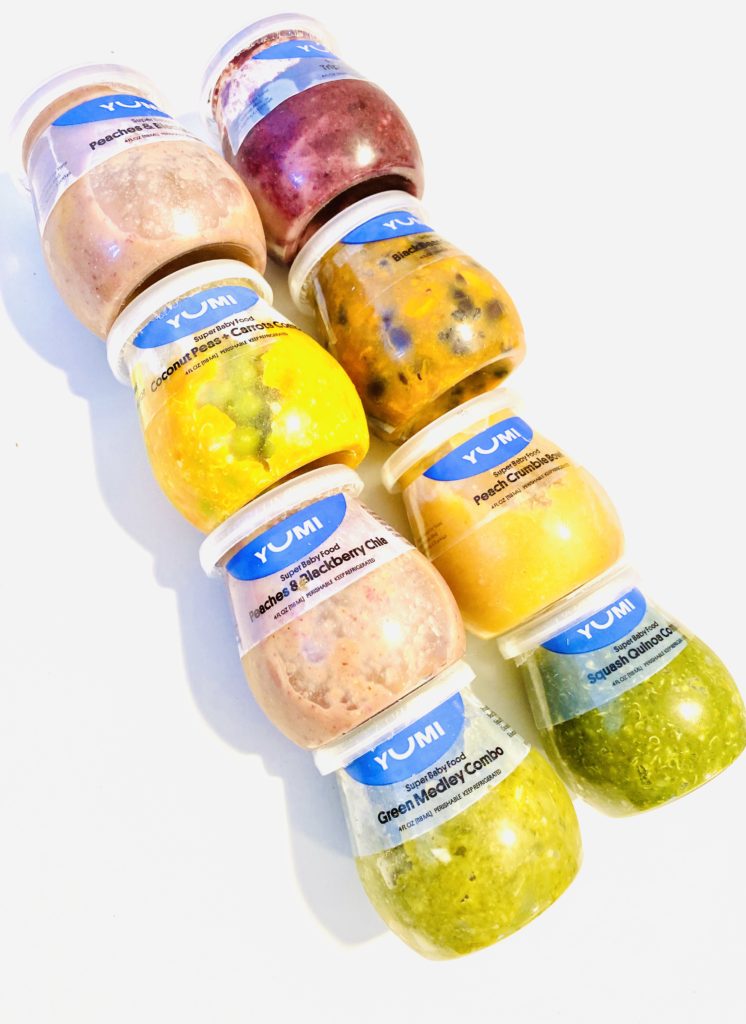 I obviously took a few days before talking to you about this and giving you an honest opinion. And after a few days I feel like recommending Yumi! Aurora loves it! They are new variants of what I usually propose. 
I'll be honest about ready-made food so far Aurora has eaten very little. I'm at home with her and I feel like the least I can do for her. Surely super healthy but after a few days and months spent preparing meals she lacks a bit of imagination and the tastes risk to be always the same and to get bored. 
With Yumi this week I discovered a new breath of fresh air in her diet with the confidence of knowing what I was giving her and why not? Even the convenience of having them ready!
This time for her I chose Chunky Combos for stage 4, a mix of super nutritious and super coloured ingredients. I was undecided whether to also try finger food that starts at 11 months of age, which must be super convenient to try to give her her first meals to eat alone. I was especially curious about the Italian pizza in pieces, of which the ingredients ( Pizza Bites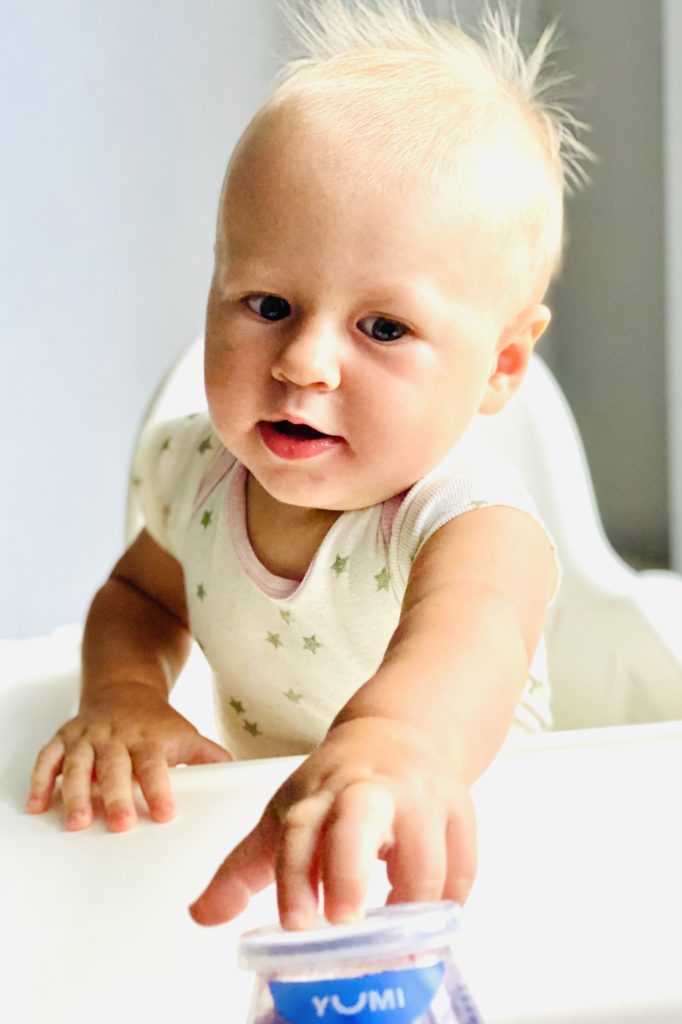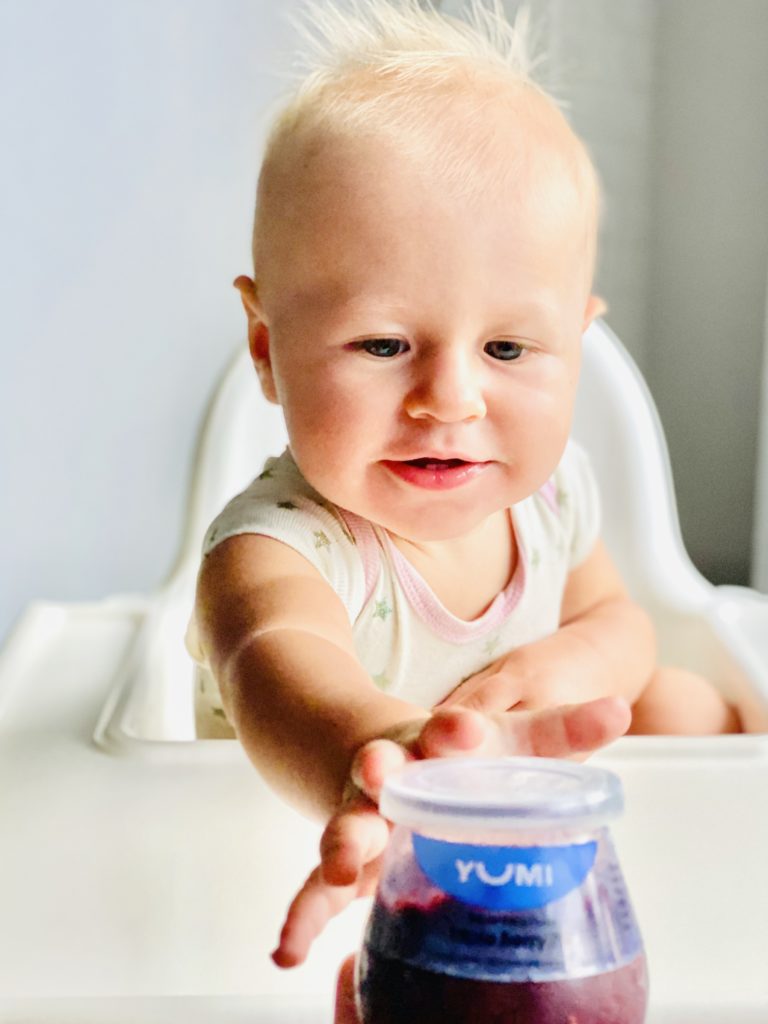 Onion, Mushrooms, Lentils, Thyme, Gluten-Free Oats, Gluten-Free Oat flour, Garlic, Tomato Paste, Tomato Powder, Ground Flax, Basil, Sunflower Oil). When I try them I'll let you know. Shipping is free. And the price changes from the fact if you make a weekly or monthly subscription however it is around 4 dollars and something for a meal a day weekly and 3.50 monthly. Then it depends on whether you serve one, two or three meals a day. For now the triple berry pie is Aurora's favorite! Thanks to Yumi for giving a breath of fresh air to this hot summer in Miami with its super fresh variations of baby food that can be eaten fresh or microwaved by the way. Very comfortable!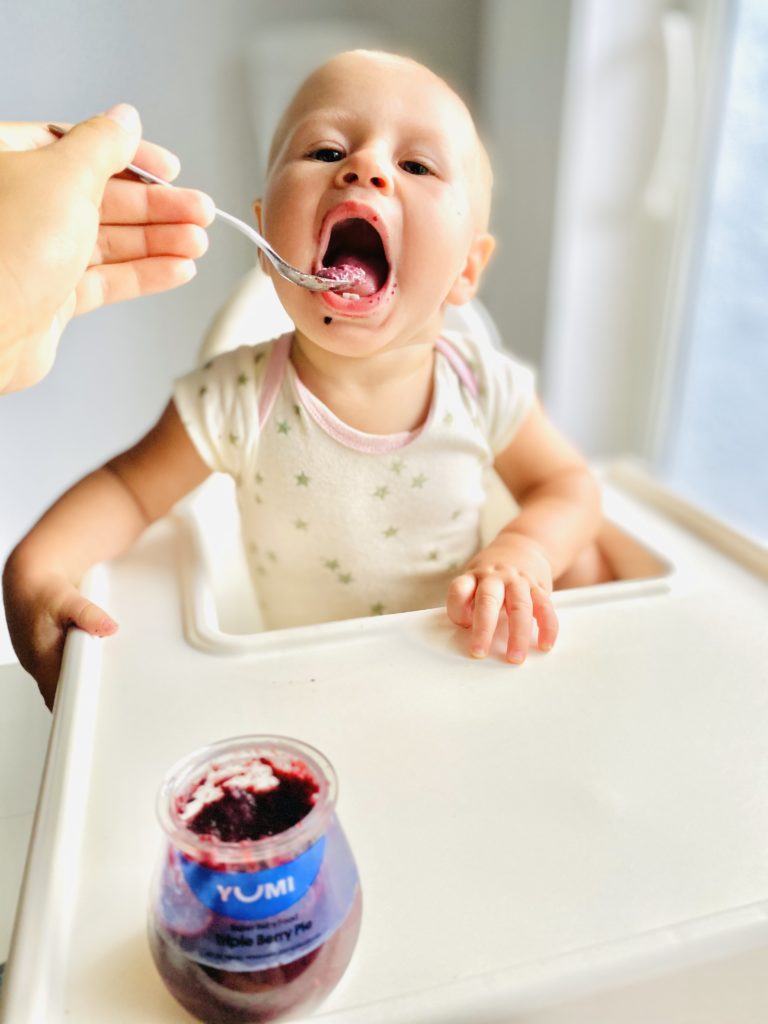 WHAT DO YOU SAY WHEN YOU SEE THE PICTURES YOU CAN SEE HOW MUCH AURORA LIKES YUMI?